Food & Drink
Get a true taste for East Iceland at Vök Baths and visit our Vök Bistro and Tea bar.
Vök Baths offers a bright meeting room in our unique environment that can be used for smaller meetings, seminars and private parties. The meeting room seats about 20 people and is equipped with a flat screen to be used for meetings. We promise good service and Vök Bistro can provide refreshments, food or coffee upon request.
For further information please contact us by email: vokbistro@vok-baths.is
Tea bar
At our Tea bar, we make the most of the naturally warm and certified drinkable water of Lake Urriðavatn to offer our visitors a unique selection of organic and locally sourced herbal teas.
All of our tisanes are steeped in hot water from Lake urriðavatn which runs out of the tap at 75 degrees celsius. Our tea comes from foraged flora native to the region and you're likely to taste something entirely new! Additionally we offer cool and refreshing tisanes which are also made using the hot spring water from the lake and are then allowed to cool. A tisane is included in the admission fee.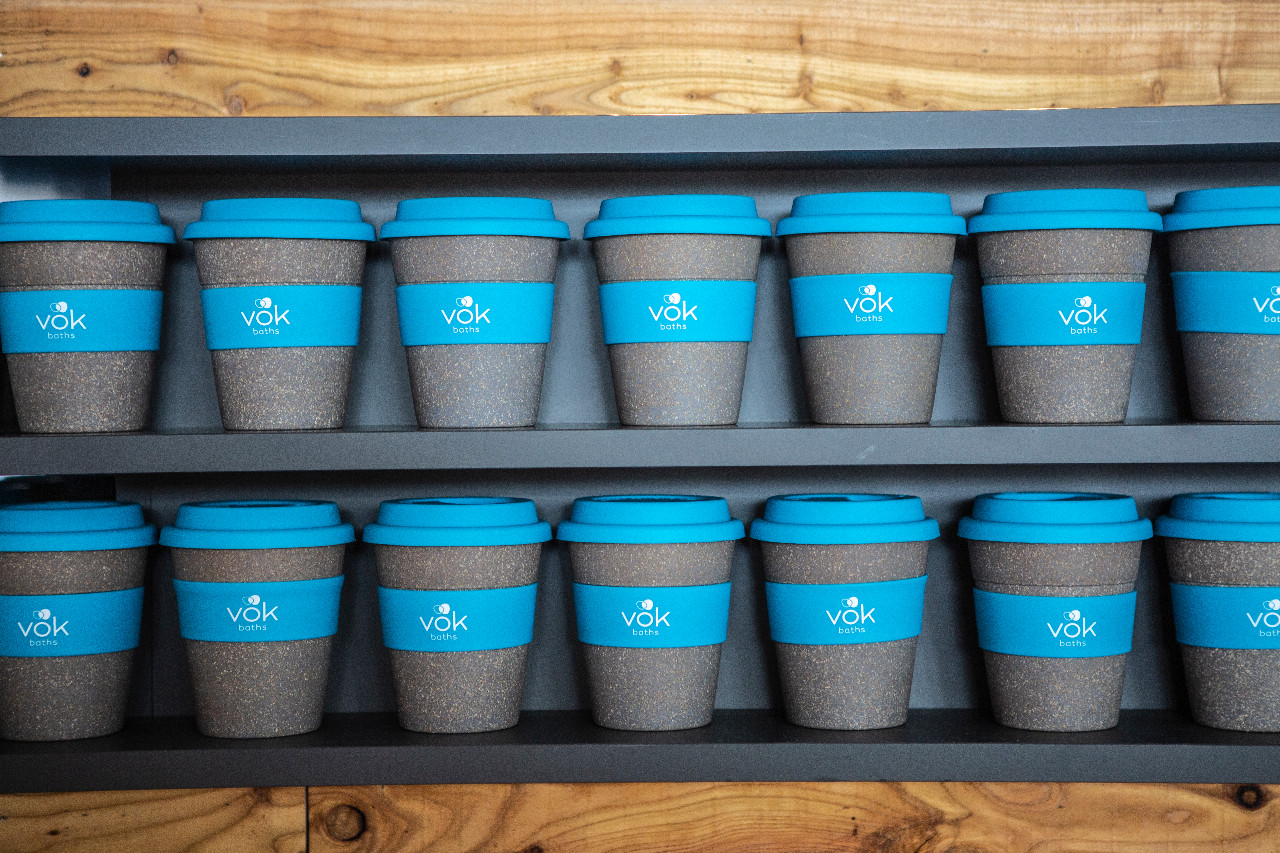 Our Vök Bistro 
Our Vök Bistro serves a tasty array of soups, salads, and cakes accompanied by a variety of freshly baked homemade bread. All ingredients are locally sourced and organic where possible; we work closely with neighbouring farmers to deliver the best possible seasonal components to every meal.

Vök Bistro menu
Soup of the day with bread, hummus and tomato pesto.
1.990,- kr.
Bruschetta with mozzarella cheese, tomatoes, parma ham and basil oil
1.890,- kr.
Baked Brie cheese with sweet chili and roasted nuts.
1.790,- kr.
Mini beetroot hamburgers with smoked cheese, sweet onions and aioli.
1.790,- kr.
Crispy cauliflower with red curry and aioli.
1.790,- kr.
Mini hamburgers with sweet onions, Brie cheese and truffle mayonnaise.
1.990,- kr.
Prawns in tempura with sweet chilli and truffle mayonnaise.
1.990,- kr.
BBq chicken wings with sesame seeds, wasabi peanuts and blue cheese dip.
1.890,- kr.
Cured lamb from Síreksstöðum with sweet blueberry souce and horse radish souce
2.190,- kr.
Platter to share *also included in our Premium admission – platter with prosciutto ham , brie cheese,
olives, feta cheese from a local farm, Fjóshorn, with bread and homemade pesto and alioi
2,490,- kr.
Homemade sweets
Lava cake with wasabi ice-cream
2.490,- kr.
Date treat
400,- kr.
Chocolate and caramel cookie
350,- kr.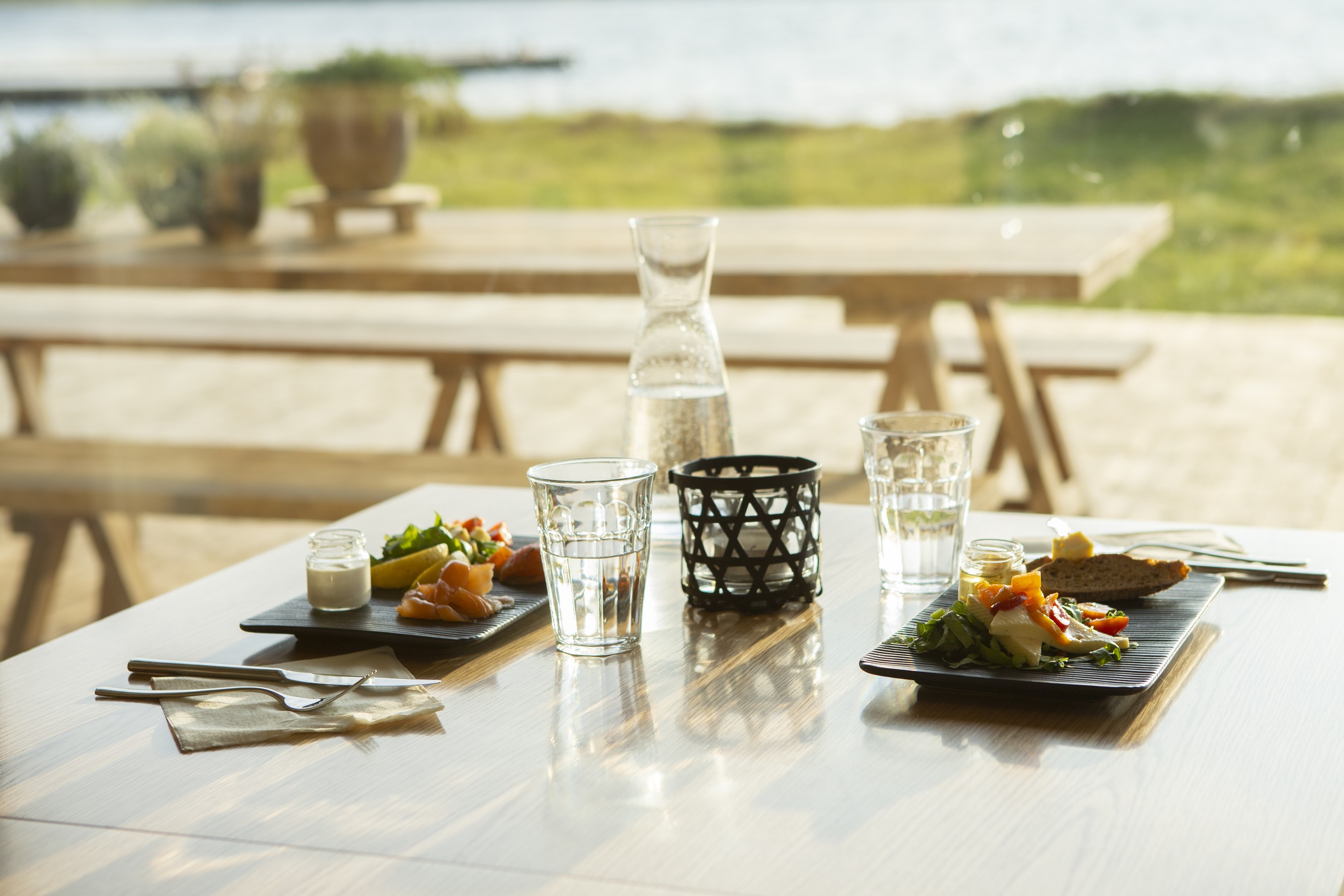 Vökvi and Vaka
We partnered with a local microbrewery, Austri Brugghús, to produce two distinct and delicious Vök craft beers brewed using the hot water from Lake Urriðavatn.
Vökvi is the Icelandic word for 'liquid'. It's a delicious 4,5% Blond Kellerbier made partially from locally grown barley from Vallanes.
Vaka is a 4,5% Session IPA, dry hopped with locally grown Lemon Balm from Vallanes. It's name comes from the plural for Vök, Vakir.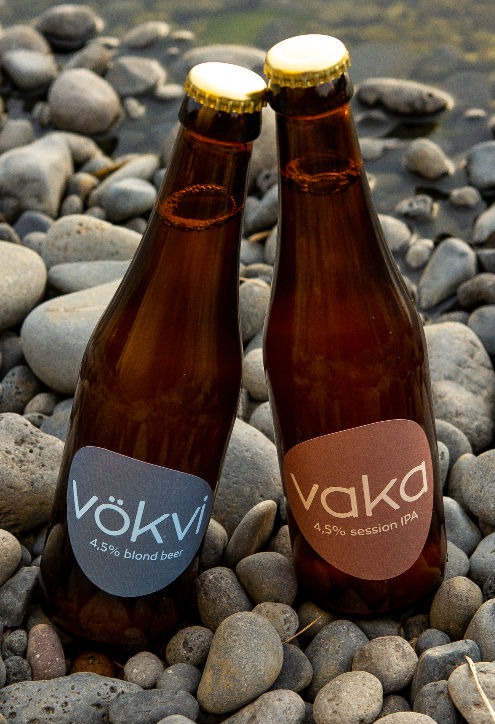 ADDRESS
Vök Baths
Vök við Urriðavatn
701 Egilsstaðir
CONTACT
 hello@vok-baths.is
 +354 4709500