Travel gift
You can use your travel gift to buy admission to Vök Baths.
To use your travel gift, you first need to choose the number of tickets you would like to purchase, your preferred date, and at what time you would like to visit Vök Baths.
When all has been selected, you will click on "Add to cart" and your admission ticket will be moved to the shopping cart.
Next you need to open the shopping cart and choose "Checkout".
Click on "Promo code or gift card" and again on "Gift card".
Enter your travel gift number into the box and remember to click on "Apply".
Now the price of your admission should have changed in the booking widget.
Next you will click on "Continue" and fill in the details needed to finalize the booking.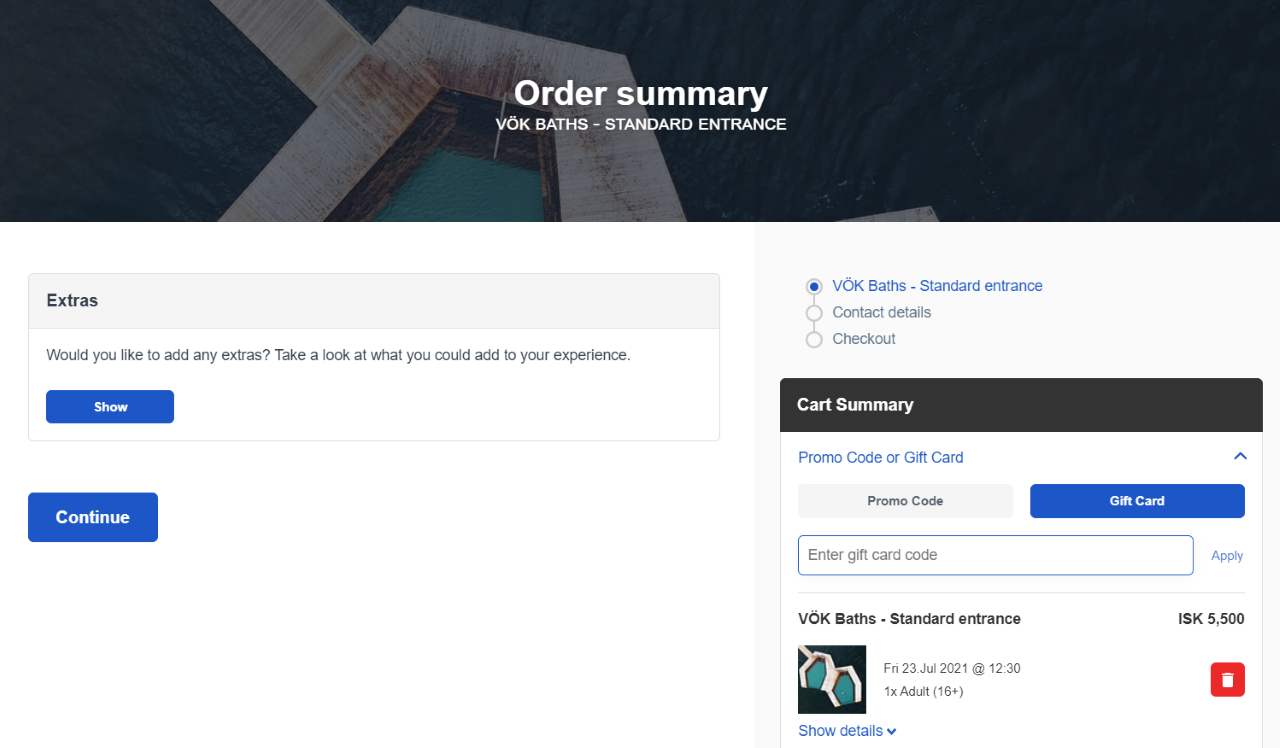 You can only use one travel gift per booking. If you have more than one travel gift that you would like to use, please go through the booking process again. You can only use the travel gift for online purchases on our website. Due to popular demand and limited number of tickets for each time slot, we highly recommend that you book your tickets in advance online.
You can also use your travel gift to purchase a gift car to Vök Baths: https//vokbaths.is/giftcards/.
Nourish your body and soul at Vök Baths and Vök Bistro